Online case converters are a boon for anyone who wishes to case convert letters by using the power of the Internet. They are free and really simple to use.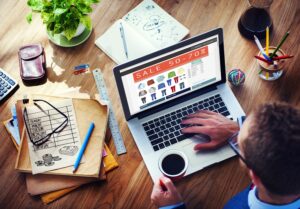 Oftentimes, it's not easy to simply go ahead and edit a document with proper case. We all know the pain of wading through numerous pages of text just to convert case. Thankfully, there are user-friendly online tools like those of www.caseconverter.com which allows you to simply convert to lower case or UPPER CASE letters quickly by simply copying your block of text that needs to be edited into the online tool. Thanks to this small yet significant feature of this application, it is now easier to convert case quickly and simply without having to pay for anything.
Case Converter Programs
There is currently lots of software available to convert case. One rule of thumb to remember is that while the original texts read the same when copied and pasted from one word processing document to another, it can be severely altered if the source material has undergone extensive editing. Thus, the corresponding hotkeys are available to allow you to convert case automatically with minimal effort on your part.
The different convert case programs are useful to anyone who wishes to proofread their documents more efficiently. All it takes on your part is a simple click to a download link and you're all set. However, remember that the software you may have downloaded have their own specific hotkeys that you need to use to convert case. The principles remain the same as far as case converters go: install the application, run the program, paste the texts, and watch the magic happen in front of your eyes. Be forewarned, though—instructions on how to convert case may differ from one application to another.
Online case converters are a boon for anyone who wishes to convert case by using the power of the Internet. Much like the same with the installed case converters, paste the text on an online editor, and the said application will be able to convert to lower case or upper case any texts you may feed into it.
Online Tools: Case Converters for the Masses
Online case converters are fast becoming the rage in cases where users need their quick fix to convert case. While you may be overwhelmed with the variety of tools available for you to use, they all basically work the same: paste and convert.
The conversion of texts from upper case to lower case or vice versa should be no hassle at all. In summary, there are three ways for you to do this: either by using the built-in word processor on your computer, by installing a third-party software, or just go open source and use the applications that are FREE and readily available for you online. Whatever your style, at least we can all agree that case converters are definitely an awesome way to get the job done and case convert your text!